Dead Malate
Meeting with an old friend
Just got home from Malate. After work earlier I asked Joan to meet me so we could got out for a drink or two. When I got home I suddenly changed my mind about it but Joan was already ready and waiting to be picked up. So I put on my jeans and a fancy jacket, sprayed some perfume on my shirt and hailed a cab going to Kamias, where her dormitory is. And there just like we talked about, she was standing right in front of Jollibee texting, probably me.
I got off the cab and approached her and hugged her. After the usual "hi's" and "hello's", we decided to go to Malate. It was around 3 in the morning and I was hoping there were still people in Malate. It is a Sunday and we were not really expecting a lot of party people out.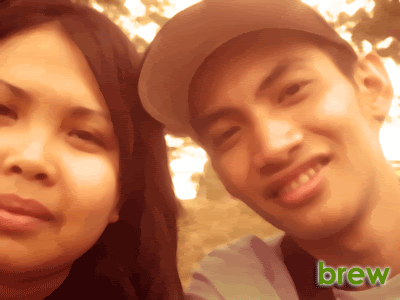 When we arrived in Malate, Nakpil to be exact, there we a few people walking probably going home, some jerky and some smoking. We got off just in front of Gilligan's which was closed. I have never seen Malate that dead. We walked trying to find a place where we could crash in but the usual bars where I go where all closed. So we headed the other direction and Joan got hungry so we stopped over Burger Machine and treated ourselves one of those triple burgers they have. After that we walked a little more and saw Club Biology. There were a few guys drinking, gays, so we decided we'd give it a shot. And we really needed to drink anyway. That was the only reasonable thing to do after the disappointment of finding out Rainbow is closed added the fact that we have no dates this V-day. Ouch!
I got myself a bottle of Strong Ice, my fave, while she did San Mig Light. We were having so much fun in our conversation so we ordered one more round for both of us. We were talking about college, friends and work. Apparently, Joan might go to US before the year ends and probably work there. She also said that I should follow her there. If only that were that simple. For one I don't have a VISA not even a passport. I could not leave this country. And I am afraid I'd be stuck here all my life. But she didn't need to know that. Too sad a topic for the exciting and funny conversation that was going on.