Brokeback Mountain
"You have no idea how bad it gets..."
Brokeback Mountain
By Ang Lee
Heath Ledger
Jake Gyllenhaal
Based on a short story by Annie Proulx
Just finished watching the best movie ever. Jake was so cute. I've seen a couple of his movies (The Day After Tomorrow and Proof) and he was instant crush. Everything about him is just perfect. Come to think of it, I might already be in love with him. Makes me wish he's really gay. His smile is just so irresistible. Don't you think so?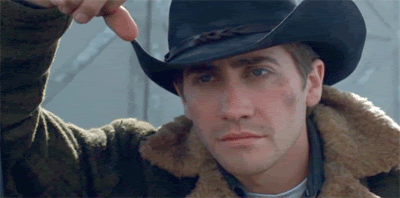 Jake Gyllenhaal - the cutest guy ever!
Okay. This post barely constitutes a real movie review like what
Jessica Zafra
makes or Edsel, my ex. It's not. I just like to write about the movie. Like I said, it is by fave so far.
The scene I love in this movie was the time Jake went to Wyoming after three long years to see Heath—which by now had a wife and two daughters. The moment they saw each other, Heath started kissing Jake like there was no tomorrow. It was I think the most passionate kiss ever. Too bad Heath's wife played by Dawson's Creek's Michelle Williams caught them while aggressively kissing each other.
Jake and Heath kissing each other. I wish I was Heath. *sigh


After the movie I felt a sudden rush of sadness. Well let's face it, the ending was tragic. Jake died and Heath was alone living in an old trailer out in the desert. Not the ending I would have liked but it made the film stuck into my head and my heart. Tragic movies have they're way of bringing out more questions, what ifs and such.

I wish I know how to quit you! Ahhh… Yeah. Didn't we all feel that way one time or another? Remind of me Marvin, my first boyfriend. I never knew how to move on. I still don't know how until now. And everytime he appears out of nowhere to break my wall and make me fall again, everytime deeper. The last time he did that I jumped out of seat and immediately called him up with my mobile. We, or should I say, I tried to stay in touch with him after that but he was always busy and would not return my messages. I envy him. He so easily learned to let go from what was once "us" when all I have are the memory of the past. They're like ghosts haunting me during my solitude and desperation. The last message I got from him, he told me to go on dates and to stop bothering him.

You have no idea how bad it gets. Do you? I wish I could say that to somebody. I have almost said that line (or something like that) to Robbie, my recent ex. I just had to let him go. Despite what my heart said, it was the best thing to do. And I think it was for the good of both of us. I just hope he's better now. I hope to see him someday happy and successful. At a young age, he didn't deserve what he was going through (Note: I used past tense because I am really hoping he's way better now).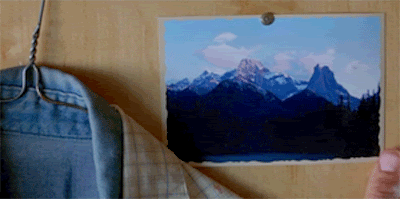 Last scene in the movie. Sad. Jack was dead.