New Guy
The new year is looking good for me. I am now dating this beautiful guy, Daryl, I met in Palawan. I have actually been crushing on him for a long time now but never had the chance to
mingle
with him. On my birthday, Dustine (a guy I courted but never went pass that stage - my fault) introduced us. They're friends. On the second time that we saw each other at Palawan 1, he asked for my number. Apparenty he has a big crush on me from the first time he saw me with Dustine but the latter made it clear that he was dating me and that I was off limits. Hahaha. Good things sometimes happens to those who wait. Hehehe.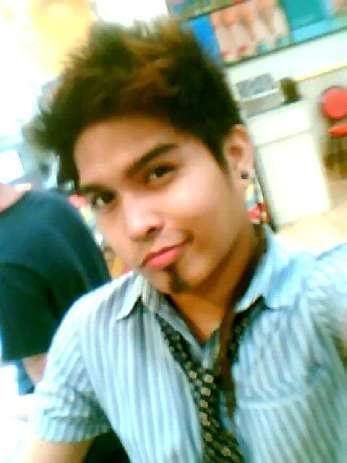 Daryl Yumyum!!!
I am not sure though if this will lead to something else. I am still too tied with the though of Robbie and I kinda told Daryl about him and how I feel. He also knows Robbie and has stories to tell too. Now he thinks he's just one of my "aura". Plus I am not that sure if I am really ready for another relationship. I know, it has been one year and 11 months since I left Robbie. It's not that I have not moved on yet, I am just afraid - afraid that my next relationships will not last. Plus there are still a lot of fishes in the sea. I am the type who does not know when enough is enough when it comes to guys. I always know there is someone better - one of my many flaws I would say.


But what the heck! I will enjoy what I have now! And my officemates say Daryl is sooo cute. One of them is even drooling over him. Hahaha...