It Gets Really Confusing
I have been doing some thinking last night while I hugged my pillow tight right to my limp body. It has been exactly three months since my recent break-up with Robbie. And though it has been very long, I am still having doubts if I'll be able to commit myself again into a relationship. One thing is for sure, I haven't moved on a bit from Robbie. I have attached myself too much to him that not thinking about him seems a like a very distant possibility. I know, after all that he did to me (or after what he didn't do) I should be mad. And yes, at some point I have been angry at him but still I always find it in my heart to understand. I blame his arrogance, I blame his pride but I could never blame HIM. We had our moments, good ones and it's those moments that I cling myself to. After all this time, I still believe in him. I do.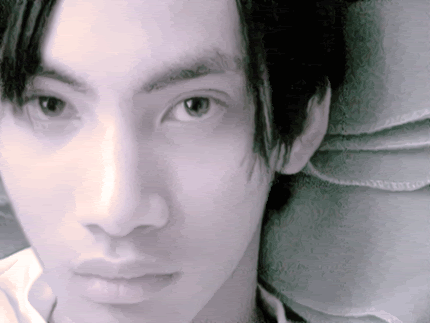 But I have not come to a final decision. Not yet.
Yham
is a great guy really. He has all the qualities I like in a guy:
(1) chinito
(2) funny
(3) cute in his own way
(4) relatively tall (only I'm taller)
(5) slim (I hate buffy guys)
(6) and he is very sweet.
Right now I am confused. (
I can hear my friends say in the background: Bading ka na nga, confused ka pa! How redundant!
) I don't want to ruin another opportunity with Yham. I had my chance before but I ignored him. And if I don't jump at what I have now, I am afraid I will never have that chance again.
But Robbie still occupies my heart. And this is where it gets
REALLY CONFUSING.