The Company Outing in Batangas
Miss me? I am sure you do.
The company outing (forgot the name of the resort but it's in Batangas) was not as I expected especially the beach. It looked so brownish and the crowd ain't that friendly either. It took us a long time to convince ourselves that it would be okay to submerge even our feet into the water. And we did. Well, not most of us though. Others preferred to stay in the shade while taking pictures. I also had a share of the photoshoot craze. Below is the proof. I have edited them already.
Enjoy people.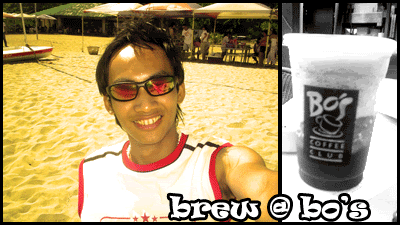 Before I went to work last Saturday I bought myself stuff for the outing --including two pairs of board shorts, two tees, and a flipflop from Human. I'll post their pictures as soon. I also treated myself with Bo's Coffee Club's Numi.
KG, previously an XMEN agent is now at the frontdesk. I was trying myself out but she won't let me. Argh! These pictures were taken on Saturday except for the last two which were taken after my shift at around 3am. I joined Glen and Edwin (with Kem) to Katipunan at some cafe to play Dota --dunno what this is, some computer game. Got really bored so Kem and I headed back to the office. He slept in the lounge while I talk with some of my friends and then had breakfast @ Hepalane (will post picture soon).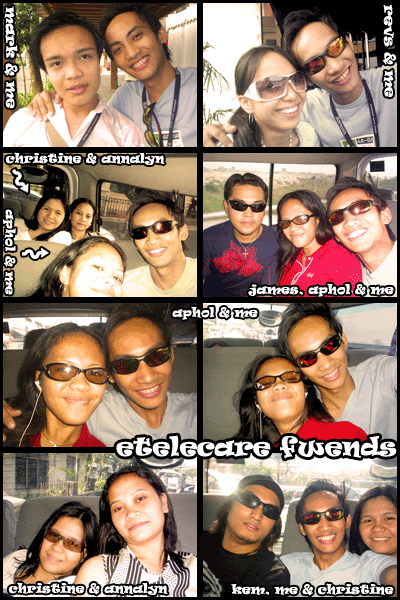 On the way to Batangas. Haven't had enough sleep yet. Peo todo pa rin ang smile. Did you notice?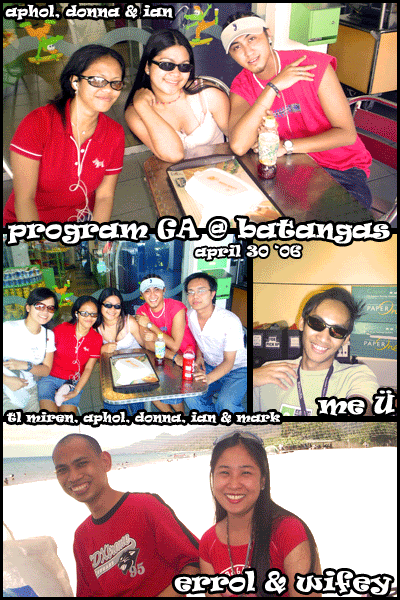 Our first stop. I am not sure where this was. But it had Petron. Wahehehe...
The beach. Don't be fooled. It only looks good in photos. You should see the people. Ewww.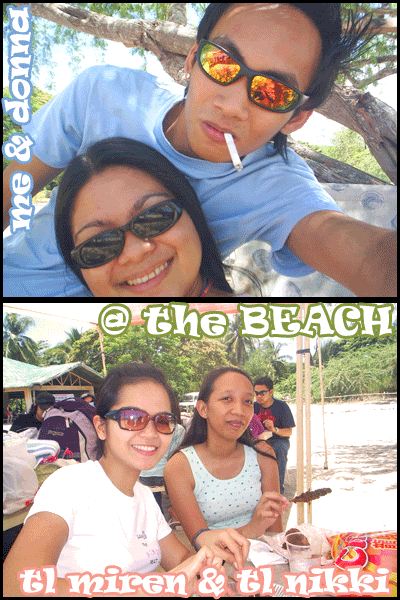 We are still deciding if we wanted to swim or not. Hmmm... And we're eating of course. BBQ please!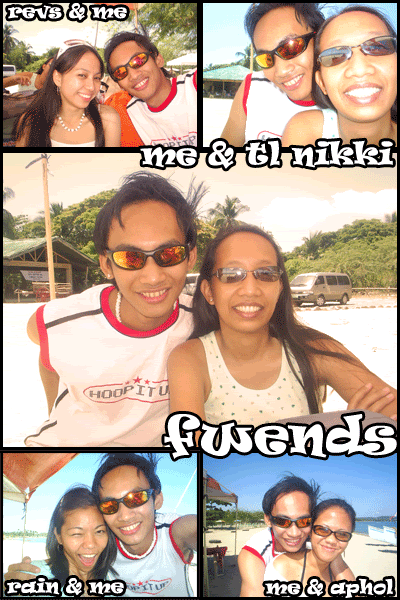 More picture taking. Just enjoying each other's company.
Do you see me in this picture? Of course not! I was behind the camera. Hahaha...
Look at the water... It's brown.
I am already wet during this shoot. Just came out of the water. It was quite okay but still...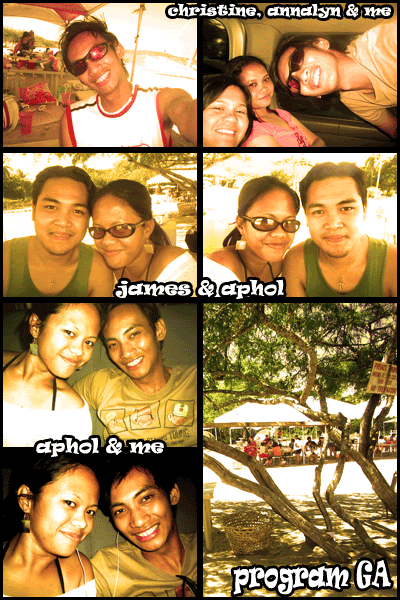 Going home and so tired. Haven't had any sleep yet. Argh!
All ME. On the way home.
I edited Rain's pictures and here they are... (drum rolls please....)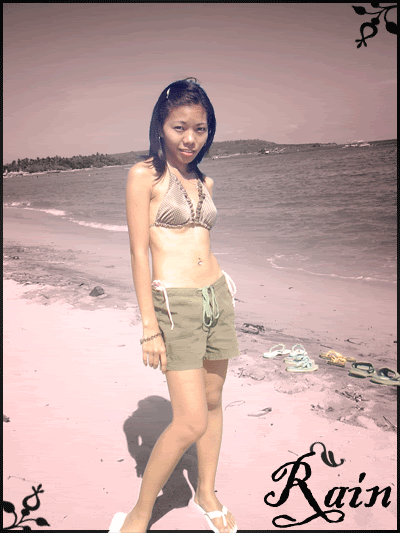 I just changed the background and put text on the pictures. But the rest is PURE RAIN.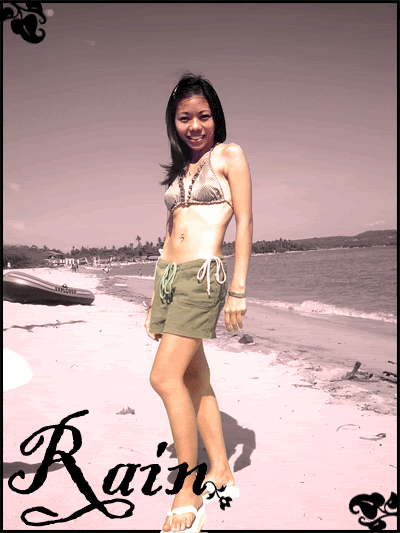 One more... Drums still rolling...
The end.
But hey SUMMER is not yet over.