I Am Thankful For…
Nothing changed. I still have colds. The coughing lessened though and somehow I am thankful for that.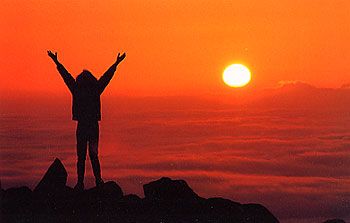 Talking about something to be
thankful
about, I have lots. Yes, my life ain't particularly sunny at all times but it ain't dark clouds and rain as well.
Here are things I am thankful about:
(1) My
parents
– I haven't been exactly the greatest son they would have wanted to have but amidst that, they still love me. I know that as a fact. My mom would always send me bible verses (being the religious woman that she is) and would always say how she and papa love me… and my siblings of course. I have nothing to complain really.
(2) My
job
– Although I hate my job, I am still thankful I have one. You see, a lot of people are jobless and basing it from experience it is really hard to get one nowadays.
(3 My
education
– I am happy I graduated from the premiere university of the country. The best days of life. I am happy I met my friends, real cool professors and the opportunities the school have provided me. The school also shed light to who I really am. GAY. Hahaha. You see, it was in college when I finally FULLY accepted that I am gay and that there's nothing wrong with being one. Thanks to Marj, my blockmate.
(4) My
friends
– Have lots of them from all places, online and otherwise. They give me hope and strength when I need it the most, they are just there even if I am not exactly the
bestest
friend one can have and most of all, they let me be ME, no questions asked.
And of course, those friends include you guys! A dosage of insanity from you everyday is just awesome!
(5) Me being
GAY
- Yes. Believe it or not I am thankful and really happy that I am gay. Don't you? Why hide under a cloak of
bisexuality
when you can be all out? I mean, there is definitely nothing wrong with being gay. Everytime someone asks me how I am I always tell them
Ito, bading pa rin..
or
Ito, virgin pa rin…
Accepting that you are gay doesn't make you less human. Being gay is being happy with who you really are…
(6) And lastly for that someone
above
- Yes. I still believe that there is someone more powerful than us. It may be God or what-have-you but without faith, we are nothing. It's our faith that makes us bear the unbearable, believe the unbelievable and take the pain of this sad, bitter earth. I don't go to church though. Institutions such as the church puts too much restrictions on how you live your life. And I don't want to be restricted. I can decide on my own, thank you. And I think I am capable of knowing what is right from wrong. But that's a diff story.
And oh, I almost forgot, BLOGGER. I am thankful for the free and amazing service. Wahehehe…

So how about you? What are you thankful for?