Going Straight?
There comes in a gay's life, like mine, when relationships just don't work out. I have had 10 boyfriends, and though I can say I have been true and faithful to most of them, the fact still remains that gays tend to be polygamous. It's like going to a shopping spree with lots of choices. When you decide to pick an item and is about to pay for it, you'd see another item which you think is better, thus you leave the first item somewhere and go for the better one. Or so you think.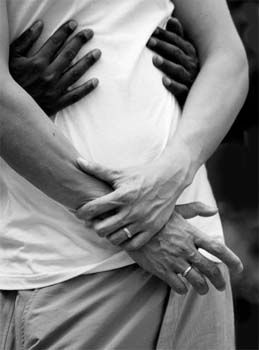 Ain't this sweet?
Last night I had a really nice conversation with
Mark
. He is 22 and he is straight. He sounded really nice. According to him, he is 5 foot 4 inches tall, with fair complexion and with chinky eyes. The part where he said he had chinky eyes, got me. I remembered one of my ex boyfriends told me a few days back that he know prefers to have a relationship with straight guys. Of course, if the relationship is going to be purely financial then drop the guy ASAP. I am talking about real love. He makes sense actually. At least with straight guys, there is a slim chance, if none that he'd look for another gay guy. That is if he really loves you. And straight guys tend to be more loyal than gay guys. I am sure you'd agree. I even agree myself.
We talked for hours last night. Well it was more during the wee hours of morning. I got home from work around 1am and I called him as soon as I laid myself in bed. His number was given to him by his supposedly friend whom was my textmate. I don't know his real name though. All I know is that he lives in Pasig. He texted me Mark's number asking me to call the number for Mark needed someone to talk to.
The conversation went from his relationships to my ex-boyfriends. He was funny, witty and open-minded though he never had any relationship with gay guy. But he did mention that he had a sexual experience with a gay guy when he was in high school. The gay guy was a hairstylist from a parlor where he had his haircut.
We also smoke the same brand. The conversation ended to SOP. Hahaha. I think he liked it. He even said he's really like it if it were real.
But I am holding my horses. I still think I am not ready to be in a relationship as of the moment. He could be a fuck though. Let's see. More of him next time. By the way, he said he had a fat dick. Awwww!