Charge it all to experience
The weather kinda sets the mood for some reminiscing. The cold air, the sound of raindrops as they touch the tim rooftop makes me wanna walk down memory lane and feel the past. I know, I should dwell on the past and that I should move on. But no matter how I tell myself I'd move on, I just can't. It's like I am stuck in a puddle of sticky mud swallowing me slowly until I couldn't breathe. Okay, maybe that's an exaggeration.
I was browsing my photobucket earlier and came upon some pictures that made me sigh, smile and cry.
The drama queen in me…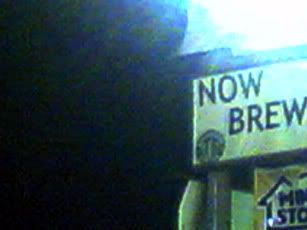 This shot was taken by Ryan at Starbucks along Commonwealth. I think it was at Convergys building. We were eating at his favorite afterwork place, Tapa King. But the irony of it was I never saw him order Tapa King. He would always ask for Tapa Queen. I dunno the difference. I never liked tapa anyway.
Sigh.
He would always pick me up after in his Mazda 3 or Echo back then. We wpuld always fight on how late I went down the building and that he would circle Eastwood a couple of times to avoid parking since it costs a lot. But the make up sex always did the trick. We did it in his room, in the restroom, upside down, standing etc. I miss that. He was an adventurous guy and I loved him. In fact, he was the first ever boyfriend that saw me crying.
But he's a prick! He left me for my friend 3 days after our first monthsary.
Marvin, my first ever boyfriend. The day of my college graduation we became official.
Adorable.
That was the word that would best describe him. He was the first guy I became serious with after hundreds or overnight fucks and meaningless utters or
I love you's.
His was for real and I thought we'd be real for long. But no, he slapped me with the lamest excuse I've ever heard:
"I need time for myself… It's not you, it's me…"
BULLSHIT! After him everything was just a game for me. And I hurt so many guys. It's his fault!
Grrr…
And this was how I look like in college. Scary huh? I had long black fingernails, piercings all over my face and you'd see me in campus with my hair all spiked up. I even had a black skirt made with an inverted silver cross stiched in front. God, was I scary!
But I loved myself. FREEDOM was my thing and UP catered that.
But that ain't the look I'll be sporting anytime soon. Hahaha. I'll leave that to experience. At least I had fun.