Sunday, Monday & Tuesday
Whoow! I was taken into a whirlwind these past few days. A lot has happened. So this post is gonna be a juxtaposition of the events that happened to me and to some other people around me. I'll be sorting them by day so you won't get confused.
Sunday
I was on my way home and as usual, I took a bus from Cubao Edsa to Novaliches C5. don't get me wrong, I don't live in Novaliches but the bus passes by Mindanao Ave where our subdivision is. As always I wa seated in the left side of the bus, usually it's a three-seater. Adjacent me, near the exit was a drunk guy who laid motionlessly occupying the whole two-seater seat with just enough space for the right cheek of another passesnger's butt. There weren't too many people 'coz it was a weekend and it was around midnight. At the back of the drunk guy was this other guy, only older. When the engine started, the older guy fit himself beside the drunk guy. It was nothing at first. I even thought they knew each other. But when I saw the older guy trying to remove the drunk guy's watch, I was shocked. That was the first time I saw such incident. Of course, it is common especially during that time but of all the years I was riding the bus, that was the first time I actually saw it is being done. As soon as the older guy got the watch, he stepped off the bus and walked as if nothing happened. I lookes at my back and saw a pregnant woman also staring at the drunk guy. I let a small sigh, she followed after.
During the time that the crime was happening, there were a lot that were going through my mind. I caught myself asking
"Should I get off the bus and ride another one?"
But that would be too obvious. The snatcher might run after me or follow me.
"Should I wake up the drunk guy?"
But I was scared because the snatcher might try to kill me or something…
Right after the snatcher left the bus, I felt a tinge of guilt inside me. I condone acts like this yet I let it happen right in front of me when I was able to do something to have stopped it. I have almost been a victim of such acts. I was riding a bus to work and along Edsa there was this guy who seated beside me. I was a bit sleepy back then. The next thing I knew the guy's hand was in my pocket trying to reach for my cellphone. I so wanted to punch him for trying to steal my cell but I did not. What I did was I looked him straight on his face while my hand reach my pcket and got my cellphone out and put it inside my bag. He left the bus after.
Crazy people.
Monday
Me and and three other officemates watched Sukob at Gateway cinema. The movie was good I must say though I didn't like the ending that much. It must be because Kris died in the end. The crowd in the cinema were so funny and ecstatic. Imagine, on the very onset of the movie where Star Cinema just came out of the screes, people were already shouting. They must have been so scared with the Star Cinema's logo. But I doubt it that's the case. The movie hype must have had that much effect on them. But in whole, I liked the movie. After the movie, Anne dropped me off at SM North and I met up with Takeshi (the Japanese guy). We talked for a while at Bo's Coffee Club and then I decided to go home. Takeshi came back to his friends in Coffee Ex.
Later that night, I met Erwin (the eskinita guy) at his place for a quick fuck. We did it while standing just outside their house. After that I went home and slept.
Tuesday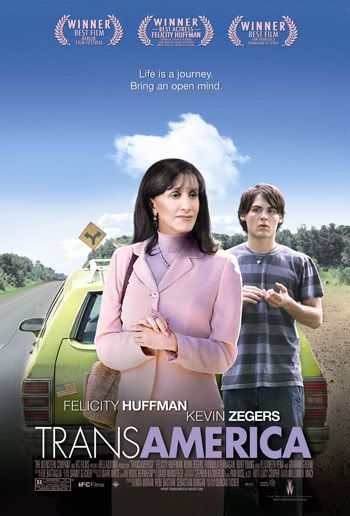 I went to Dino's place (the guy from guys4men) for lunch. He invited me to have sex. The exact thing he said was, "Namimiss ko nang makipagSex sayo eh…" I was so hungry then 'coz there were no food at home and noone to cook since I don't cook so I decided to go to his place instead. He cooked

ginisang sardinas

as per my special request. Wahehehe. I went their in my borad shorts and my jacket zipped up to my neck since it was a bit cold that day. After the meal, we decided to watch a movie. We watched

Transamerica

.

It is a movie about a transexual guy who a week before his operation got a call from his son. I won't spoil the movie because I REALLY LIKED IT. The actress who played the role of the gay guy (yes, it was a woman), according to Dino was nominated for Oscars. She was also one of the housewives in the series Desperate Housewives. The guy who played as the gay guy's son (Kevin Zevers) was also gorgeous! I just love him. And he reminded me a lot of Robbie when he got his hair colored. I almost cried watching the movie. Hayyy. YOU MUST WATCH IT!

More of

Kevin Zevers...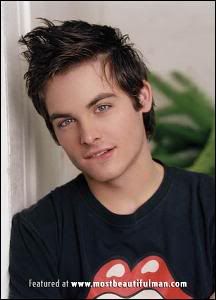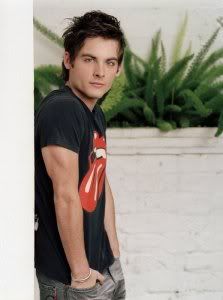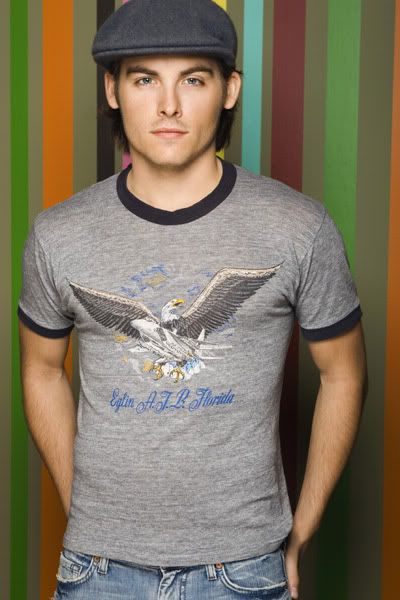 Went home around 9pm and went online. Ryan (Maw) sent me a message in my YM. The conversation ended up to a meeting around midnight earlier. He picked me up at Simplicity along Commonwealth. The original plan was we were gonna have coffee at Starbucks in the Convergy's building but it was already closed so we decided to go to our usual spot, Baang Coffee in Timog (or is it Tomas Morato. I don't really know).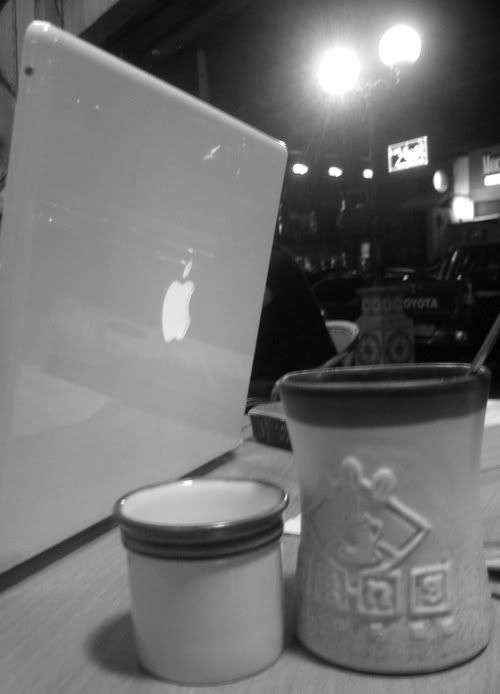 He had Uncle Sam's and a frap while I had their hot chocolate with marshmallows. We talked about phone's, about our lives, about his work and mine and about the past. But the topic I tried so hard to avoid, and I was successful, was the story of how he met his current bf of 10months. Ouch! But it's all in the past. We are okay now. We are not friends but we get along just fine. When I got home that night I texted him to say thanks. He wanted to see me again but I am still thinking about it. Wahehehe.
And oh before I forgot, right after Ryan dropped me off along Commonwealth corner of Tandang Sora where I took a cab home, I saw these two parents standing in the corner looking for their daughter. I stayued a while and gathered some information about what happened. According to the taxi drivers I was able to talk with, the girl who was in Grade 4 was missing since 1pm that day (which was technically yesterday since it was early morning that time). Scary huh? I was scared. I have a sister and I kinda got worried. That part of QC is known to be dangerous since there are lots of
squaters
or politically speaking "illegal settlers." I really got frightened at the thought of what might have happened to that girl. I hope they already found her. Hayyy…
*all images in this post came from Google.com