Lovelife... Not...
I miss him. I miss our grill-hopping eating nothing but pork
sisig
. I fell for him and I was a coward not to tell him I love him. I was so afraid to get hurt that I ended hurting both of us. I was so stupid to let go of the only thing which made perfect sense in my so-called-love-life.
*Sigh...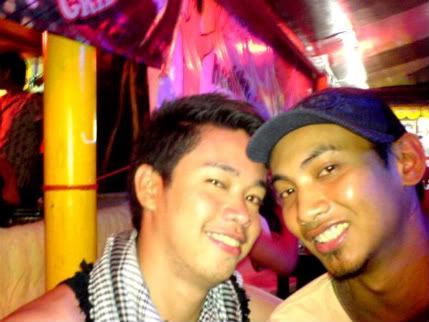 In Puerto Galera drinking the night away...
Mark was everything I could ask for a guy. He's smart, funny, cute (for me), honest, stable, and sweet. He even went to Puerto Galera last Holy Week just to follow me.
If only...